modbar steam
More than just a steam station, Modbar Steam delivers a minimal, modern aesthetic coupled with power and control. Give your customers a full view of their drink being prepared, from espresso pull to rosetta.
Recreate a traditional espresso machine with two Steam systems next to your Modbar Espresso, or set up distinct service areas to suit your workflow. We've even seen cafes add Steam (rather than purchasing a second espresso machine) to boost throughput.
– Double wall pro touch stainless steel wand to prevent burns
– Ergonomic handle designed to match Espresso AV
– Two steam tips included
– Simple on/off switch controlled by solenoid in the module
– Minimal purge required with no steam valve rebuilds
– Omnidirectional ball fitting for ambidextrous use
– Right-hand side connections for easy service access
steam system and module
Modbar's Steam system is crafted for ease of use and maintenance. Refer to the guides below for details on planning your installation and designing your countertop. Each Modbar Steam module can support two above-counter taps. Modules should be installed directly below the taps, with enough space above, behind, and to the right to allow for air flow and technician access.
technical specifications
| Specifications | tap | mod 1 gr |
| --- | --- | --- |
| Height (cm) | 14 | 41 |
| Width (cm) | 30 | 36 |
| Depth (cm) | 30 | 14 |
| Weight (kg) | 7 | 16 |
| Voltage (Single Phase) | 220-240V | 220-240V |
| Capacity (litres) | – | 1.2 dual boiler |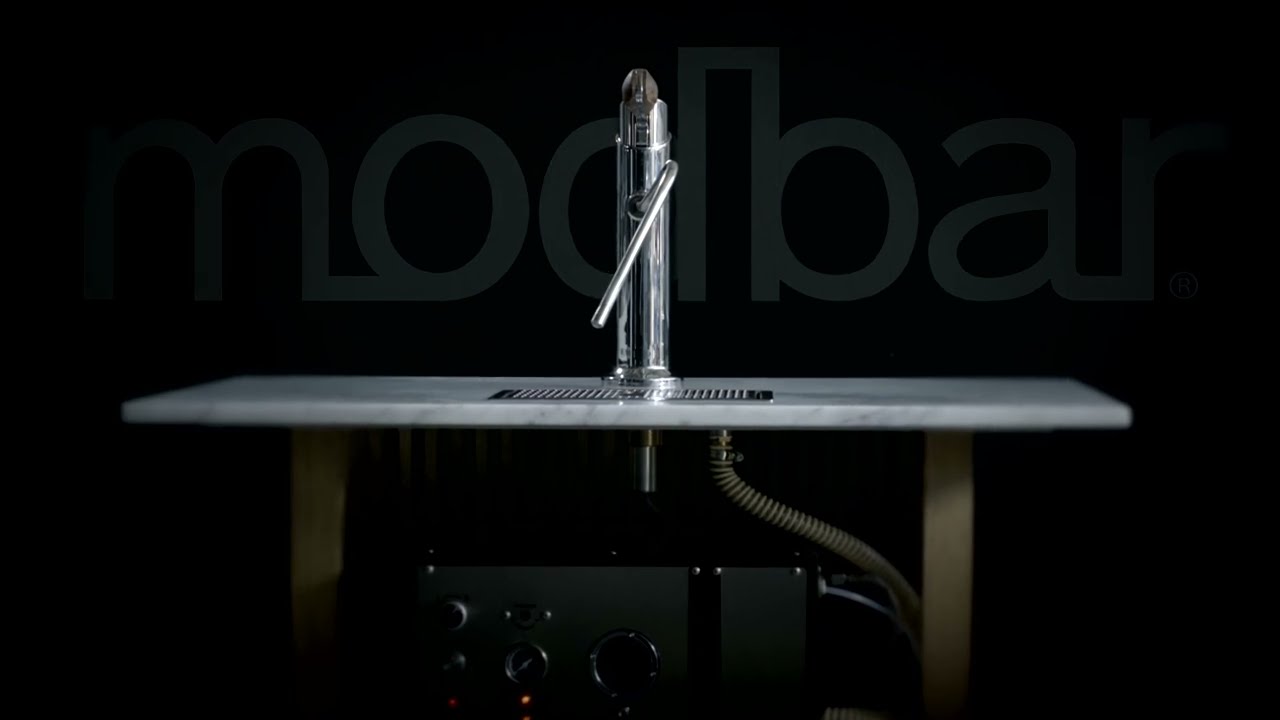 Modbar Steam
customise
Use our customisation tool to play around with the colour of your finishes, handle and countertop.
TRY IT OUT >